Owhhhhooooiiiiiiii~
This entry is created just to participate the contest held by LG and promoted through my beloved Nuffnang :)
So, what is the entry about? well, how about we start it with a story?
When I was in my low secondary school, we only had few type of phones. Mostly are Monophonic phone and you are cool enough if you had the Polyphonic phone. Even though it only display black and white, we still get excited about it ...Nostalgic isn't? So, while hanging out with my friends, this type of conversation occur..
Time goes by so fast......one day I see THESE phone when I visit Nuffnang website...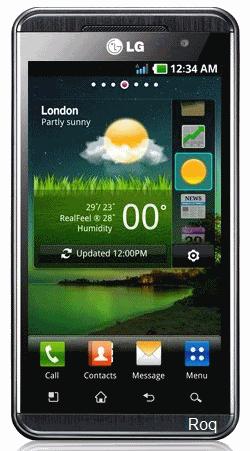 It was an LG OPTIMUS 3D!!!
And this is exactly my reaction~
Luckily LG generously will give you an Optimus 3D by telling "What Would Your 3D World be with LG Optimus 3D"......now.......lets the story begin.
People said, It is your stuff when you had your name on it. So............. who would you think the LG Optimus belongs to? Obviously it was the Great Optimus Prime!.... dont you dare saying you are not thinking of him..haha! With an LG Optimus,
I will fight Optimus Prime just to own the cool phone
.....it will be an epic battle...trust me....
well, not so epic I guess, luckily he is not exist, if not, nobody will own LG Optimus....
XD
Now, we continue...what will happened next? Owh yeah, Watching horror movie will be a HUGE mistake! .... with the 3D view, the ghost will look so real as it was coming out from the phone..and im pretty sure you will had nightmare after watching it....
I still terrified with Ju-on ghost even though I'm not watching it in 3D
Hmmmm.......what will happened after that??? Owh! Game! how can I forget about game! hahaha! Omaigod!
With LG Optimus,
Playing games will be more fun!
it will be super cool to play a 3D game with 3D view!! (weird words due to excitedness).... I always dream of playing games with 3D view....AND revenge will always feel sweeter with awesome graphic.....XD
Last but not least... With LG Optimus 3D,
I can view every person I loved in 3D
!..... i'll make sure i'll take a lot of my parent's picture. I rarely spend my time in home..... With this amazing phone, I can at least reduce my homesick or missing them too much just by watching their realistic picture in the LG Optimus phone :)
Well......that's the story of mine if I own an LG Optimus phone.... if you like to join this contest, feel free to click
This Link ,
better be fast :)
Before I ended this entry, how about you try watching this video....
Woahhhhhhhhh!! wait2.....do you notice something AWESOME!!!!???? ......... well, if you dont realize it,
You dont need the 3D spectacles to enjoy the 3D graphic!!
If you want to know LG Optimus 3D, you might wanna go to this website :
Okay, I think that's it for this entry...see you guys next time :)